I am so excited to announce Mommy & Me mini sessions! It is a project that has been in the works for a while and has quickly become one of my absolute favorite studio photos. With Mother's Day around the corner, this is a perfect way to celebrate motherhood with your little ones. It also makes the perfect Mother's Day gift for your wife, daughter or other mothers in your life!
These sessions are done in my studio in Bridgewater NJ using the two setups you see in the photos (white bed and standing backlit). We will focus on the bond between mommy and her children, and will interact a lot, snuggle, giggle, and have fun! Mommies do not get in front of the camera as often as they should, and this is a perfect way to create memories that your children can look back on and cherish forever.
Sessions are 30-40 minutes long so that little ones can warm up to the studio and get into the groove to cuddle with their mama! Dad can be included for a family photo, but the focus of the session will be on mommy and her babies. We will also include photos of just the kids.
Wardrobe will be available if you are interested in using one of my options! Outfits you see in the photos are the studio's so are available for you to use for your Mommy and Me session!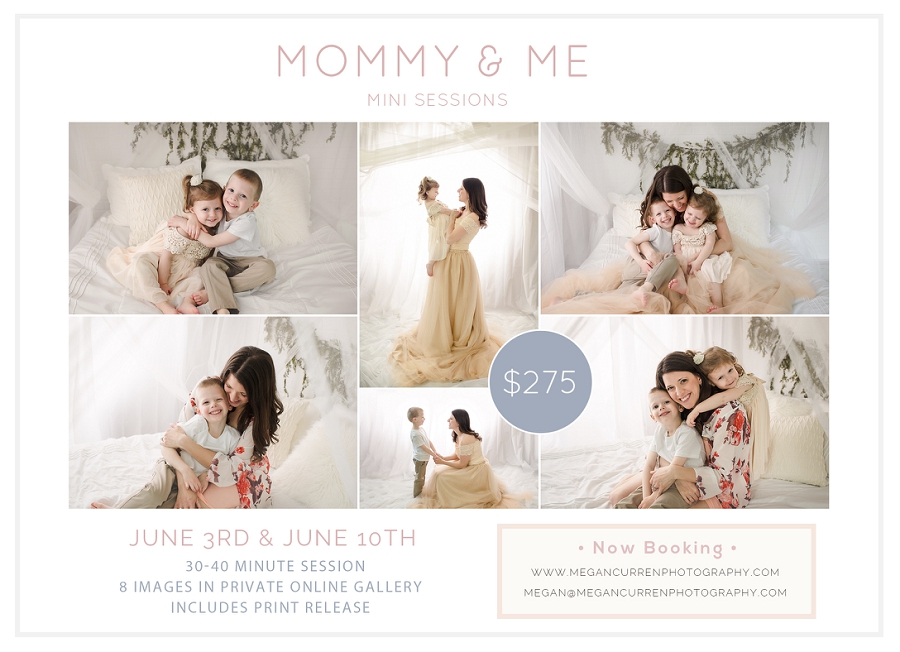 Registration will be released tomorrow to my newsletter subscribers and Facebook group members first! If you are interested in subscribing to the newsletter, you can do so here. If you are interested in joining the Facebook group for MCP clients and fans, you can do so here.
***This set up will also be an option for future in-studio family, milestone, or newborn sessions booked with me!! My absolute favorite way to capture family photos in studio!!***