The first few weeks with your newborn, the moments when your baby learns how to sit, crawl or walk, the way your little toddler or child looks up to you… these are just a few of the many childhood moments that pass with a blink of an eye. These little details, which as parents you are convinced you will never forget, fade so easily in your mind as time goes on and your babies grow older. I would love to help you capture these memories of your family and all of the little details that will disappear too quickly.
I specialize in newborn, baby and family photography with a natural and organic style. I love warm, neutral and earthy tones and softer colors that will remain timeless, and incorporate simple props so that the focus of the photos is on the beauty of the baby and family.
More information about pricing and packages can be found here: pricing.
Contact me to book your session today! I would love to meet and work with your family!
megan@megancurrenphotography.com
Follow me:   Facebook  |  Google+  |  Instagram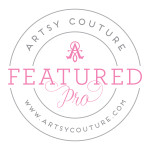 Megan Curren Photography is a New Jersey Newborn Photographer and New Jersey Family Photographer based out of Bridgewater NJ and serves locations around the NJ area including but not limited to Somerset County, Morris County, Hunterdon County, Middlesex County, Union County and Monmouth County, New Jersey. Click the contact tab above or email megan@megancurrenphotography.com to schedule your photo session today!
megan@megancurrenphotography.com | New Jersey Newborn Photographer | New Jersey Maternity Photographer | New Jersey Family Photographer